eDiscovery Software Publishing
Business for Sale Industry Economics
eDiscovery Software publishing creates software for the production of electronically stored information (ESI) proof that supports legal entities and companies including emails, text documents, databases, audio/video files, social media, and websites. Over the next five years, increased restrictions governing the retention, alteration, and destruction of electronic evidence have encouraged many businesses to seek eDiscovery software to ensure legal compliance and the capacity to generate electronic evidence when required.
Additionally, the complexity and amount of data have increased, increasing the need for eDiscovery software tools that sift through ESI in order to locate, gather, and provide relevant information. Owing to these causes, the sector profited the most of the time, despite a drop in 2020 due to the pandemic's negative economic effects.
Revenue is expected to climb at an average pace of 4.5 percent to $1.9 billion during the five years through 2021, including a 1.9 percent growth in 2021. Profitability growth over the last five years has also prompted new enterprises to join the market and increase their workforces.
As is the case with other software sectors, businesses are increasingly delivering goods and services through the software as a service (SaaS) business and delivery model. The SaaS model, a subset of cloud computing, allows consumers to pay for the privilege to utilize remotely installed software. This benefits clients in a variety of ways, including cheaper startup costs, rapid product upgrades, and the opportunity to grow their operations according to their demands.
Businesses also gain from this shift since they may maintain ties with consumers, which reduces the risk that the client would transfer to another publisher. Additionally, it broadens the client base, since smaller businesses may be able to afford a subscription service rather than a one-time purchase with potentially expensive beginning expenses.
Over the next five years, increased dependence on information technology will add to the already massive volume of ESI, and eDiscovery software packages will be an indispensable tool for wading through these mountains of data. Additionally, demand from one of the industry's main downstream customers, the government and public sector, is predicted to slowly increase over the next five years as the general economy recovers from the coronavirus pandemic's negative economic effects.
Thus, during the five years to 2026, the industry's revenue is expected to grow at an annualized pace of 3.4 percent to $2.3 billion. Participation in the business is projected to continue growing rapidly as new participants seek to profit from the sector's potential.
The eDiscovery Publishing Software business includes firms that create ESI data gathering software. ESI includes e-mails, texts, databases, audio and video files, social media, and websites, but not restricted to them. In response to legal proceedings and government investigations, eDiscovery software tools are intended to locate, gather and create ESI. The sector is new, with popularity in the early 1990s, and the need for archiving, storing e-mails, and instant messaging is supported by federal laws. In the five years till 2021, the fast development of the eDiscovery publishing sector has been driven most of the time by high technology changes, increased corporate profit, and a stronger regulatory framework.
In 2020 the minor decrease in revenue growth was, however, stopped by the negative economic effect of the coronavirus pandemic, with a decrease in business profit leading to lower demand for services in the industry. Nonetheless, during the five years to 2021, revenues are predicted to climb by 4.5% annually, reaching $1.9 billion. The economic impact of the coronavirus pandemic grants will result in an increase of 1.9% in revenue in 2021 in business expenditures on computer systems and an expected rise in corporate lawsuits.
A significant change in the way individuals and companies interact has been primarily driven by an increased need for eDiscovery software. Corporations currently face rising volumes of electronic data, including email addresses, messages, and other digital means, coming from a wide range of sources. The rise of cloud computing has made this tendency clearer. Furthermore, due to the rising proportion of corporate communication via smart telephones, tablets, and other mobile devices, the growth of mobile devices has driven the eDiscovery software publishing sector ahead.
The increased popularity of Social Media has helped to increase the quantity of data that social media, such as Facebook and Twitter have offered and thus created. Later on, ESI from such sources acquired online may be utilized by a Court of Justice. The volume of ESI has snowballed with more enterprises and individuals interacting online. Since eDiscovery software can most effectively locate, gather, and produce litigation-related ESI, the industry's sales have expanded dramatically over the last five years.
Initially, legal companies were the principal eDiscovery software customers. The information governance process has, however, started by big banks, financial and insurers as well as international companies who keep huge volumes of ESI (IG). As part of an integrated logs management strategy, IG employs electronic detection software to provide a framework for the management, categorization, and defensive deletion of information in an organization. IG is more often deployed and includes the continued preservation of e-mail and the establishment of defensible disposal standards for legacy stores, among other things.
In cooperation with eDiscovery Software experts, corporations also use eDiscovery software to create law and business data minimization rules. Data reduction rules urge workers to limit their data quantities, emphasizing front-end storage and deletion, and thereby decreasing the ESI.
The e-Discovery software publishing sector will continue to develop substantially throughout the five years to 2026. The rise in digital commerce and communication will fuel demand for the software and services in this business as the coronavirus epidemic leads to economic recovery. Consumers and companies will continue to carry out more activities online and raise the ESI considerably.
With more digital information subject to retention and storage regulations and an increasing possibility of litigation against companies, financial firms, and large corporations, electronic finding software will increasingly be purchased to help the abolition of electronic data including emails, files, and text messages for potential evidence in civil and criminal cases and regulatory investigations.
In addition, a rise in corporate profit is projected to lead to increased investment in corporate software and computer systems which transfers the quantity of electronic data exchanged and held by corporations into higher sales of eDiscovery software. In addition, development in US firms will enhance e-discovery software providers' potential customer base.
Finally, government agencies are projected to grow more dependent on e-discovery solutions over the next five years as a guarantee for the confidence of their data. Based on these considerations, income from industry is predicted to climb from $2.3 billion throughout the five years up to 2026 at an annualized rate of 3.4 percent.
In the next five years, digital technology will continue to play an ever-increasing role in both consumers and corporate interactions as the main driver of industrial success. It is anticipated that the proportion of online businesses would rise from 29.1% in 2021 to 34.6% in 2026, which shows a higher dependency on internet technologies. The increased demand for industrial items will be increased with online and offline digital information.
Company demand is predicted to expand strongly as operators proactively raise their investment in data management software. This includes technologies to help reduce e-discovery costs, times, and risks overall. Software providers will use litigation and support personnel to aid e-discovery systems to deal with the rising number and complexity of ESI.
These include advice on high-speed software, where objects may be shown in native formats and reviewers may go from one document to another while gathering and aggregating information. Additionally, consultants will assist e-discovery software solutions for adjustments and upgrades, which need to be continually adapted to changes in internet and document formats. Increased income for the sector will be driven by the addition of such valued client consultation services.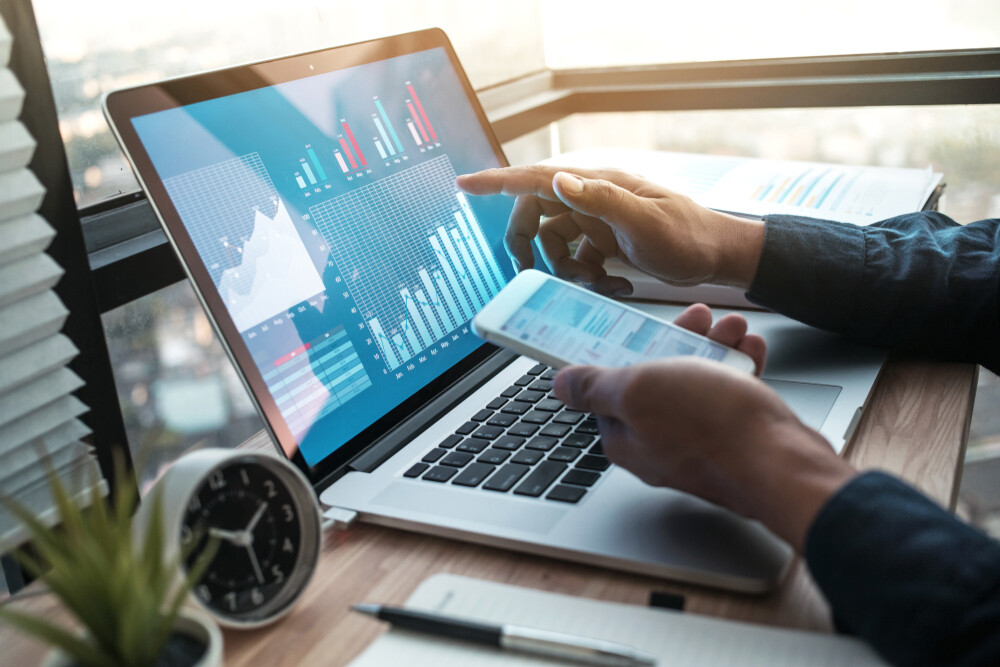 Electronic discovery (e-discovery) is a general term that refers to any procedure that involves searching for, locating, and securing electronic data in order to utilize it as evidence in a court of law. This industry comprises operators in the United States that produce software-based e-discovery solutions. Along with software creation, some operators provide technical support and consulting services.
The e-Discovery Software Publishing sector is now in its growing phase. Research projects that during the ten years to 2026, the industry's value-added (IVA), as defined by the industry's total contribution to the entire US economy, will expand at an annualized rate of 5.0 percent, while the US gross domestic product (GDP) will rise at an annualized rate of 1.9 percent. Along with the ratio of IVA to GDP, additional factors that contribute to this categorization include the general adoption of industrial goods and the development of new services.
The need for e-discovery software increases in lockstep with the volume of ESI. Businesses electronically store data such as e-mails, customer information, and stock orders. As a consequence of the increased volume of data, the market for e-discovery software vendors has risen. Technological advancements that result in the launch of new services, such as cloud computing, are also indicative of an expanding sector.
Similarly, growing government rules governing data, its acquisition, and its privacy are raising demand for transparency features and necessitating the development of new solutions. For instance, lawyers may need training and assistance on how to properly and effectively utilize a certain e-discovery software application. By addressing downstream service requirements with add-on services, businesses may extend their product offers and increase revenue and profit.
The capital intensity of the e-Discovery Software Publishing industry is low. In 2021, the sector is estimated to spend $0.04 on salaries for every $1.00 spent.
Because the sector is service-based and digital, firms may avoid the significant capital expenses that other industries, like as manufacturing, face (e.g. raw material inputs and machinery).
Computers and software are used to meet the technical needs of software development and implementation.
Due to the growing requirement for large quantities of storage and processing capabilities, the software and computers required to design, test, and deploy the industry's products are frequently more expensive than conventional office equipment.
Wages, on the other hand, are a considerable expense; e-discovery software publishers must engage highly educated and talented programmers and technical professionals. As a proportion of salaries, high salaries reduce capital requirements.
The income of the e-Discovery Software Publishing business has fluctuated somewhat throughout the five years leading up to 2021.
Due to the unfavorable economic impact of the COVID-19 (coronavirus) pandemic, industry revenue climbed by as much as 11.1 percent in 2016 and declined by 2.2 percent in 2020 during a five-year period.
Revenue volatility is influenced by a number of external variables, the most important of which is corporate profit. Companies may put off acquiring new software when profits fall, instead expecting to do so when profits rise.
Furthermore, industry participants are reliant on demand from major downstream sectors.
Demand from law firms, for example, contributes to industry income since increased litigation activity necessitates the use of third-party data management and e-discovery software.