Business for Sale Industry Economics
Revenue for the Ambulance Manufacturing sector has grown over the five years to 2020. Changing populations have contributed to the industry's comparatively strong growth over this time period.
According to the Centers for Disease Control and Prevention (CDC), an ambulance is used in 15.7 percent of overall emergency room (ED) visits, with an ambulance being used in 35.2 percent of ED visits by people aged 65 and over.
The number of people aged 65 and older has increased over this period, bode well for operators. Furthermore, the industry's income has increased in tandem with rising healthcare spending and the number of individuals with private health insurance.
This has resulted in higher sales for hospitals and other emergency care providers, which has increased their proclivity to buy industry products.
Over the five years to 2020, the Ambulance Manufacturing industry has benefited from high demand for emergency and non-emergency ambulance services from the increasing elderly population. As healthcare spending has increased and more people have obtained private health benefits, total hospital income has increased, increasing the willingness of average health facilities to buy additional industry goods.
Furthermore, early-period rises in steel prices enabled automakers to market vehicles at higher price points, boosting industry sales even further. However, sector players have lately started to suffer. Industry sales started to decrease in 2018 as a result of a sharp drop in steel prices and a slowing of the number of individuals with private health insurance.
Furthermore, the COVID-19 (coronavirus) pandemic has harmed business activities in 2020, as processing plants have been forced to cut production capability due to the virus's limited labor force. Although states forcing non-critical workers to remain home have had little effect on the sector, since the industry is deemed essential, productivity has decreased when certain employees have become ill.
Furthermore, hospitals and other healthcare facilities' funding expenses have risen, making new ambulance purchases less possible. However, due to solid growth early in the decade, market sales rose at a 5.1 percent annualized pace to $519.3 million over the five years to 2020, including a 7.2 percent decrease in 2020 alone.
Over the five years to 2025, revenue for the Ambulance Manufacturing sector is projected to increase slowly, but at a slower pace, rising at an annualized rate of 2.9 percent to $598.6 million. Revenue in the industry is expected to rise as hospitals increase their revenue in response to rising healthcare costs.
However, revenue in the market is projected to slow as the percentage of individuals with private health insurance decreases. Furthermore, local and state government spending is projected to decline, reducing the overall market for business goods expected from public hospitals.
Nonetheless, the industry's income is projected to increase despite the aging fleet of ambulances. Furthermore, improved regulatory standards and product advancements drive still more demand for new ambulances that meet compliance standards. Departments that have relied on aging cars rather than ordering new ones would almost certainly rebuild within the next five years.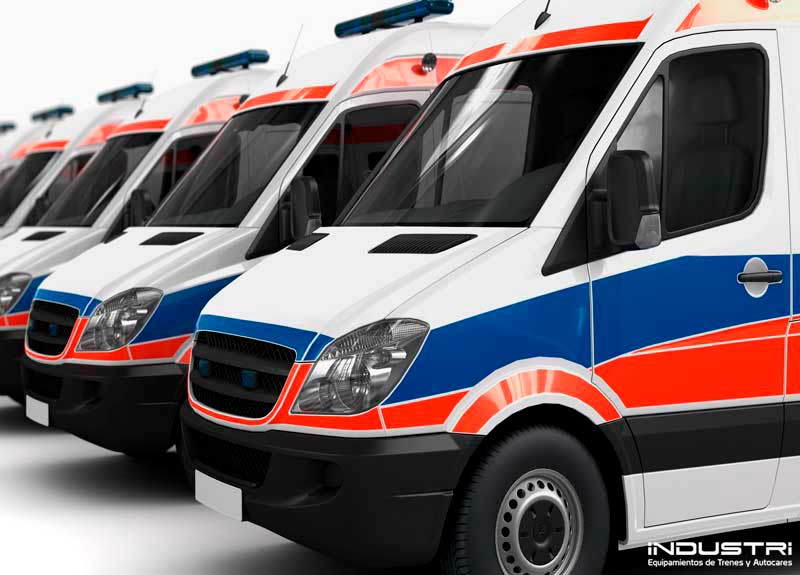 This sector produces emergency vehicles that are suitable for hospitals. The products available include ambulance bodies and ambulances that are put together on bought chassis. Industry trucks include life-saving equipment that is operated by a team of medically qualified workers. This industry does not include helicopters that are manufactured to transport ambulances (air ambulances).
At the beginning of the industry's life cycle, the industry is said to be at the start-up or expansion stage. Industrial value added (IVA), which gauges an industry's contribution to the broader economy, is expected to have an average annual growth rate of 5.3% during the next decade.
The total economic output of the United States is estimated to climb by an annualized 1.8% within the same time frame, thereby resulting in an IVA expansion that is outpacing the national economy. There is also an increase in demand for ambulance manufacture due to the fact that the older population utilizes emergency healthcare services at a far higher rate than younger populations.
Though overall health spending and federal spending for Medicare and Medicaid is predicted to expand, industry cost negotiations with the federal government may have to struggle with reimbursement rates being lower than the actual cost of delivering services.
Another significant cause of increased need for quicker transit times to hospitals is that technology is advancing rapidly in hospitals, necessitating greater transit speeds. The use of time-sensitive approaches that may help expedite the treatment of patients on arrival leads to more demand for industrial vehicles that have these innovative and efficient approaches.