5 Proven Essentials – How to get a Small Business Loan
Written by Eric info@acsecapital.com
I've been involved in business for some time and now I have decided to make a commitment to providing small businesses with truely helpful information.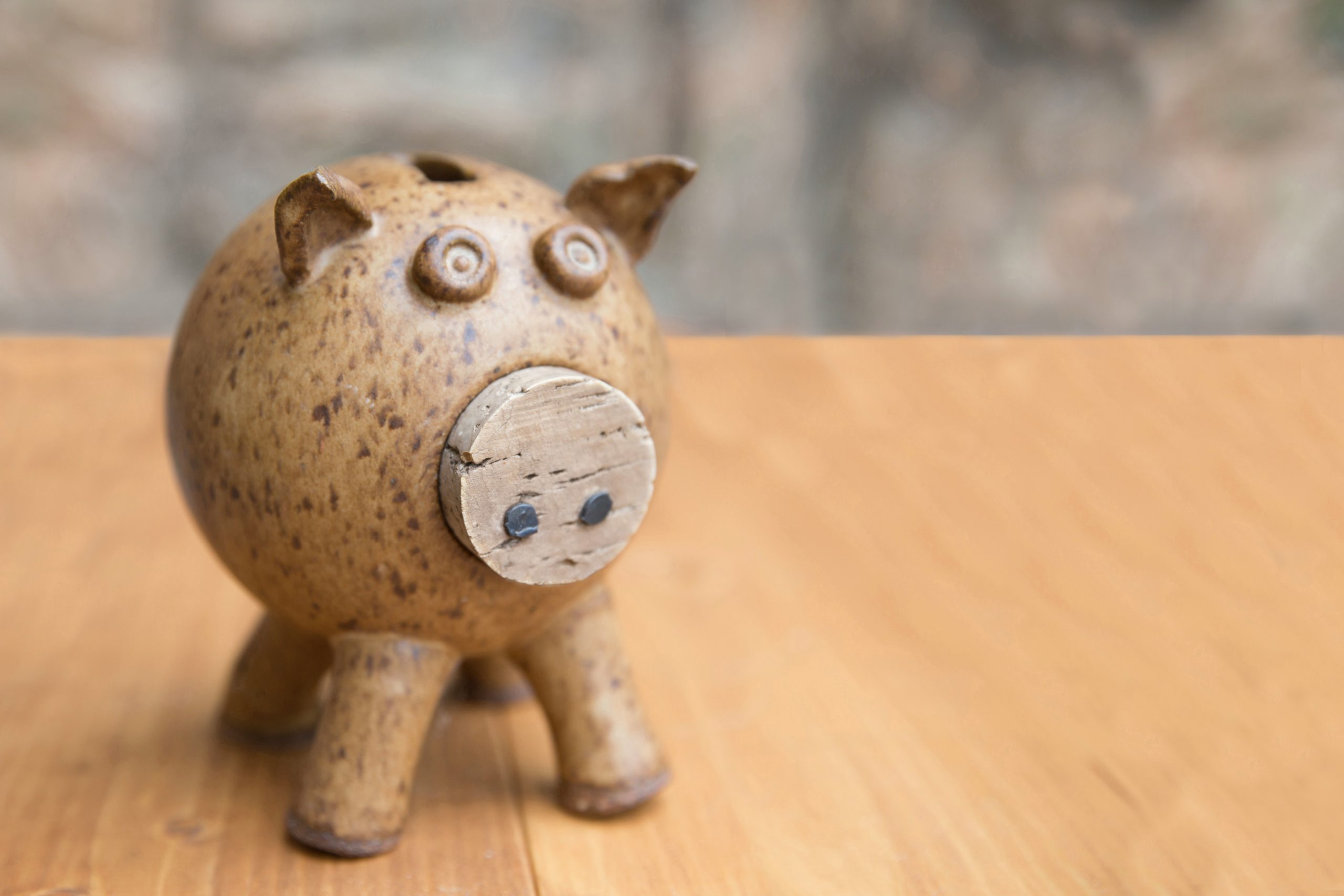 How to get a Small Business Loan
I'm sitting here with my kids playing in the living room, half the time jumping on the couch, the other half Pocoyo is Dancing with Ellie in the background, while I'm trying to write this blog, on how to get a small business loan.
The reality is, that it is going to be a challenge in this COVID-19 environment where so many businesses are shut down.
Social distancing is in place and the widespread uncertainty within the business community is presenting so many challenges for established businesses that would have been doing pretty well pre-COVID-19.
The 1st thing companies are going to have to do, is restructure. I'm going to hate to say it but people might just have to get laid off.
Secondly cloud-based Tech has to be implemented, along with getting your outstanding tax returns and financial statements done quickly.
Lastly, creating a detailed, realistic,step by step sales forecast which showcases your growth in cash flow would be a necessity to attain funding.
"Read further and we'll go through in a bit more detail on the 5 ways on how to get a small business loan."
1: You're going to have to Restructure
Trust me I get it, letting a trusted employee go is nothing someone looks forward to, especially when that employee could be a friend, family member or just a downright great worker.
Why would a business owner in this COVID-19 pandemic even be considering letting workers go? The answer is survival.
The company needs to survive and at the end of the day human resources maintains its status as the largest expense for a business of any size.
Again, when thinking about how to get a small business loan, I'm going to have to say that it's going to be hard, but take a long look at your company.
Try to figure out whether your business is going to live to fight another day and possibly rehire those employees sometime again in the future.
I think what gives some reassurance is the design and availability of the CARES Act, EIDL and the Payment Protection Program.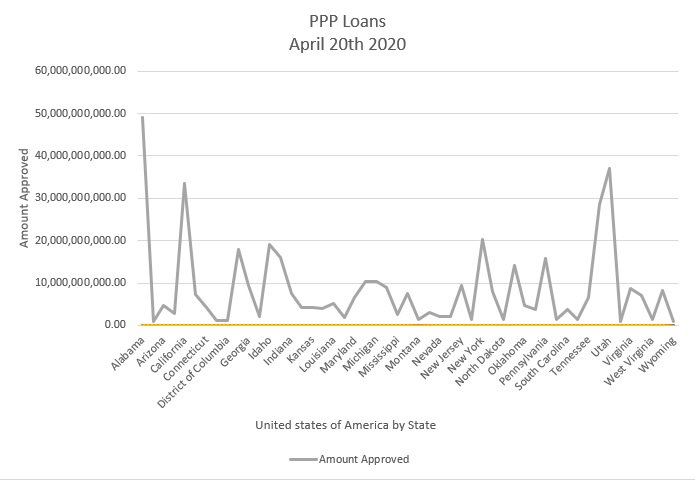 "Here are a few links for small businesses to access what the Federal government has put in place as loans and forgiveness facilities."
CARES Act
Because companies have been struggling to meet payroll, pay rent and utilities 350 billion dollars has been allocated to small businesses by Congress through the CARES ACT to keep employees on payroll for up to 8 weeks.
The funds must be dispersed to allowable uses only and must follow the listed outline costs.
I think this is much-needed support Small businesses need in this covid-19 environment.
EIDL
The economic injury disaster loan is designed for nonfarm private sector losses under this is a form of SBA assistance which is not limited to small businesses.
This is a really great opportunity for companies to access up to 2 million dollars in financial assistance whether or not these companies actually sustained some type of damage.
All small businesses or any business for that matter has financial obligations and under the EIDL loan they are provided relief through disasters and natural occurrences (acts of God) beyond the company's control.
Another great measure to support the affected businesses or businesses that would be affected later on.
What makes this an even greater opportunity is that down no upfront fees all penalties and access is only determined by your ability to repay the loan.
PPP
This is the loan facility everyone is talking about. Many small businesses are squabbling over the PPP loan waiting in line or scrambling to get the right documents together for their relative lenders.
You can almost call this a forgivable loan program. This is a no personal guarantee, no collateral needed, 100% federally backed by the US government loan.
So think about it, this loan is called the Payment Protection Program, it's meant to protect payments a company makes to sustain its daily operations.
These are the most in your face options regarding how to get a small business loan. To get tons more info on this hit the link in this paragraph.

Access over 150+ Lenders for a Small Business Loan with ONE application
If you are waiting in line for access to PPP funds or just trying to figure out how to get a small business loan then checkout our Lending Marketplace at acsecapital.com and get started with access to Secured loans, Unsecured loans, Term loans, Lines of Credit, Invoice Financing, Asset based lending, Cash Flow Loans, Commercial Real Estate Loans and more. The best time to get started with us is now because we provide you with quick access to capital.
2: Adopt Software-As-A-Service for back office needs
After a crisis like this many businesses are going to be left wondering how to get a small business loan.
The fact that we have been living in the digital age for some time now and although some companies may not have the resources to adopt these new technologies.
It is apparent that companies need software-as-a-service Integrated into their daily operations.
If you're still filing a bunch of paperwork in this environment, my friend I do not foresee a favourable future for your business.
It should not be obvious that social distancing is going to be around for a long time and you are not going to be visiting your accountant, lawyer, suppliers or business partners for some time.
I can almost guarantee you that your usual methods of communication are not going to help you much.
You're going to need communication tools, tools like Video Conferencing, Project Management tools, Accounting tools, HR tools, Document management tools, Supply Chain management tools which all have collaboration features.
you should be able to access your office work on your desktop or on your tablet on cell phone.
Video Conferencing
You may think that video conferencing has nothing to do with "how to get a small business loan", but it could be part of the process for you moving forward subsequent to Covid.
Project Management
For managing your business affairs this definitely will help you, because if your thinking about how to get a small business loan, you will need to show that you are progressive with your professionalism.
Accounting
This is the step that usually everyone assumes is the only thing they need to pay attention to for their business, but, again, if you're thinking of how to get a small business loan this should be a step you would have already taken. Ensuring your accounting cloud services are in place.
QuickBooks:

One of the companies that started out with services dedicated to small businesses which

Scott Cook

and Tom Proulx spun off from

Quicken

. I remember back in 2000 to 2003 when the buzz of QuickBooks began.

QuickBooks

was on the heels of Peachtree Accounting which to me was the most popular brand at the time but quickly QuickBooks became an unstoppable force dominating the emerging Cloud industry when it comes to accounting online. QuickBooks provides you with easy online anytime access with the automatic backup of data, expense tracking along with the capability to create and send invoices. today I think this is the best solution for any small business who wants to get off the ground quickly with a strong, sturdy, robust, counting system that allows them to scale on the fly.
Xero:

This accounting software is designed around small businesses to meet their needs on the fly, whether it's providing them with services on the go, on any device, integrated with many of the well-known business services software-as-a-service apps. I think zero is right up there with QuickBooks when it comes to flexibility scalability and ease-of-use.

Xero

provides their users with payroll services, banking services, expense management, project management, mobile app capabilities, reporting capabilities, asset management forecasting and much more. Xero definitely gets a thumbs up and is one of the top five Accounting Solutions in my opinion. I'll definitely recommend any company that is embracing the age of APIs.

Freshbooks:

Over 68 applications have been integrated with

Freshbooks

. Now compare that to zeros 800 Integrations with apps and quickbooks 650 integrations. So the question is does that make freshbooks any less competitive? I'll leave that for you to decide, what I would say though is that it seems freshbooks offers many of the identical services that Xero or QuickBooks provide therefore it's going to come down to a matter of personal preference. said that I do love the design and the flow of freshbooks from a visual perspective it seems very intuitive and easy-to-use, but most of all I think they're leading when it comes to small businesses and that's for sure, with 60% off for up to 6 months definitely beats out Xero and QuickBooks who only offer a 30 day free trial.
Wave:

This is one of my favorite accounting platforms because it's absolutely free.

Wave

has a simple but yet intuitive design and flow. This is a platform built for entrepreneurs, built for freelancers and built for that business that really doesn't have that much cash. Wave is a dream come true for a business just getting their feet wet and trying to get off the ground. This is an amazing service, it's easy to set up, it's free, it's available anywhere, you stay organized for the tax season, you can collaborate with accountants and it has top-notch security. What more do you need?
Zipbooks:

Zipbooks seem to be the most simple of them all but very very powerful and useful for what a small business is intending to do, which is tightening up on their spending therefore in a nutshell

Zipbooks

provides you with their Starter package they're Smarter package, they're Sophisticated package and Accountants package. For more info hit the link above.
Human Resources
Factorial HR:

FactorialHR

is an amazing human resource software which provides you with some amazing tools such as time off time tracking document management payroll summaries HR reporting application tracking systems,which in most cases can be customized to your company's needs. it's extremely user-friendly, it's very intuitive and easy to understand,great design and workflow that employees will understand very easily.
Supply Chain management
Aligning supply and demand can be a challenge for any business and a small business faces these challenges the same way an Enterprise organization does. Many times a small business is much more vulnerable because they may not have the systems, frameworks, workflows, compliance and policies in place to exploit these efficiencies. Modern Supply chain software is designed to exist in an ever changing environment, which co-exists with customers, suppliers, manufacturers, retailers and partners. The adoption of supply chain management platforms which exist in the cloud can significantly accelerate your business and optimize your processes and supply chain networks. Its a bit difficult to find the differences between the more technical software solutions but my assessment is that it comes down to what you actually need and price. See below the platforms we think are on the top of the list.
3: Get your outstanding Tax Returns done
Okay let's talk about tax returns for a second have you been thinking about you know getting yourself in shape for a loan you know this is one of the key things that any financial institution is going to ask you for, whether it's a covid-19 situation or not, at the end of the day a bank is a bank and a lender is a lender. A are in business to make money on or manage people's money, full stop, is that simple. I'm sure it's not popular to say about right now but facts are facts therefore this means despite this crisis lenders are still going to want to know about the Financial Health of your company before COVID-19 and one of the best indicators of a business's health is there financial statement and their tax returns which is an illustration of your financial statement. What actually makes this a solid thing is that people very rarely misrepresent information on this document. So this is a really strong indicator for any financial institution validating the financial situation before providing you with money.
With regards to this year 2020 the due date was March 20th regarding sales tax payments and returns, meanwhile interest and penalties which exist may be waived or pushed to another date due to the covid-19 pandemic. Check out my New York state tax department on what they had to say about it.
4: Get your Financial Statements done
You know I've learned very early in business that what doesn't get measured doesn't get managed and it's very difficult for a business to know where it's going if it doesn't know how it's going to get there. too many businesses place all the emphasis on business operations. I can't emphasize enough on financial management and good financial management begins with good bookkeeping. It's really just to the detriment of a business when your finances are not in order or not properly done. The point is, if you are experiencing revenues, then you must invest in some sort of accounting software or a freelance accountant. It's just common sense and good business.
5: Create a realistic Sales Forecast
This is typically the activity that most small businesses get engaged in; whether it is outlining the cost of their materials or supplies or how much they are going to sell it for and what the markup is going to be. Some small business owners would then illustrate in a basic way the market size and segments of those markets while arriving at a number by which to calculate future revenues. Most times because of poor bookkeeping or accounting practices, understanding the following is overlooked.
Revenue

Cost of goods sold

Gross profit

Selling General and Advertising / Marketing

Operating Expenditure

Total Expenses

EBITDA (Earnings Before Interest, Taxes, Depreciation and Amortization)

Operating Income/Loss

Income Taxes

Net Profit/Loss
All of the above needs to be forecasted in detail and have supporting assumptions which would help you with building the case that the loan will be put into good use and the company stands to see increased revenue as a direct benefit.
The Data Processing and Hosting Services industry provides infrastructure used for a variety of information technology (IT)-related activities, ranging from online hosting to automated data entry services.
Over the five years to 2021, businesses have increasingly outsourced their IT infrastructure needs, directly benefiting industry operators.
The advent and popularization of cloud computing, one of the industry's fastest-growing product offerings, has similarly led to greater demand.
As a result, the industry has fared well during the majority of the five-year period, with revenue expected to grow at an annualized rate of 5.0% to $196.5 billion.
However, the COVID-19 (coronavirus) pandemic is expected to lead to a decline in business investment in industry services, although this was tempered somewhat by increased usage of industry services in other capacities.
Industry revenue is expected to increase 1.7% in 2021, as the overall economy recovers from the economic fallout of the coronavirus pandemic.
Profit is expected to decline slightly over the five years to 2021, as growth earlier in the period is countered by declines in later years.
The Beef and Pork Wholesaling industry has experienced favorable conditions over the five years to 2021.
The industry, which serves as the middleman between beef and pork producers and retailers, is expected to perform well as both consumer spending and consumption of beef and pork rises.
Prices of key inputs, such as corn and diesel, have risen during the five-year period, increasing operating costs.
Although operators have dealt with recent studies linking beef and pork consumption to heart disease and shifting consumers' tastes, the industry has shown resilience as operations have expanded.
Revenue has been on a steady growth during the five-year period.
However, the restrictions placed on the economy as a whole due to the COVID-19 (coronavirus) pandemic led to a decrease of 0.9% in 2020.
This contraction in revenue was offset by the increase in per capita disposable income as a result of enhanced employment benefits and stimulus checks.
As the economy begins to reopen in 2021 and the easing of restrictions occurs, consumer spending is expected to increase due to pent-up demand.
Consequently, research estimates industry revenue to increase at an annualized rate of 2.4% to $91.4 billion over the five years to 2021, with a 2.0% growth in 2021 alone due to the expected economic rebound.
Revenue growth for the Beer Wholesaling industry has been hindered by shifting alcohol consumption trends among consumers, particularly millennials.
Americans have been consuming less beer and opting for alternative alcoholic beverages.
However, the industry has continued to benefit from laws that prevent the vertical integration of breweries and retailers.
After the Prohibition era, nearly every state enacted a three-tier distribution system, requiring three distinct levels within the alcoholic beverage supply chain, including producer, distributor and retailer.
As a result, beer wholesalers have a protected role, purchasing beer from producers before storing and transporting it to downstream retailers.
Research estimates that industry revenue has grown at an annualized rate of 2.3% to $82.9 billion over the five years to 2021.
Since 2020, the COVID-19 (coronavirus) pandemic has resulted in rising demand for industry operators, with revenue projected to rise 1.0% in 2021 alone.
Stay Up to Date With The Latest News & Updates
ACCESS FREE EXCEL INCOME STATEMENT
Here is how to Sign up and DOWNLOAD our free weekly tools that can help get you a small business working capital loan.
Subscribe to our Blog
Please, we'd love for you to subcribe to our blog, because we really want to build a community. But if not that's fine too.
Follow Us
We are committed to providing you with content you can actively use to make your small business better and if you're interested in how to get a loan or need an alternative source of funding fast, then please follow us, link to us, share this post, because it would allow us to continue providing you great resources. Now is the time, cheers.
We'd love to hear your thoughts.
Pretty Please! Leave us a comment? Because it would really help us provide you with more content.