Business for Sale Industry Economics
The Biometrics Scan Software industry comprises companies that develop software for biometric technologies such as fingerprint-, iris-, retina- and face-identification systems.
The industry has recorded prolific expansion over the past five years as its reliance on government agencies, such as the US Department of Homeland Security (DHS) and other defense agencies, has boosted revenue.
Despite growth, the industry has contended with controversy as people have grown wary of facial recognition technology and fear the loss of privacy.
Despite this concern, the industry has grown by offering greater cyber security than other technologies can offer.
The Biometrics Scan Software industry has experienced strong growth over the past five years.
However, growth has been accompanied by significant volatility as a result of changes in government spending on homeland security and investment from private firms.
During the early part of the period, revenue was supported by recovering corporate profit margin and stronger government spending, particularly on homeland security, which was aimed at identifying civilians and improving defense programs.
The Biometrics Scan Software industry is projected to struggle over the next five years, as biometric software is likely to face scrutiny and private investment levels are expected to decline.
While private investment in computers and software is expected to increase as companies increasingly rely on technology such as biometric scanning for more accurate data, rapid growth in interest rates is expected to lead to businesses being more cautious about where they invest.
Additionally, revenue from government agencies is expected to wane as the democratic controlled Congress and presidency shift funding away from immigration security and defense spending.
However, opportunities exist in other private markets such as construction and consumer electronics.
Biometric scan software is expected to benefit from a recovering construction market, which will include facilities with scanning software, as well as the proliferation of mobile devices such as smartphones and tablets, which use fingerprint scanning for identity verification.
However, companies will also need to become more transparent as consumers become warier of how their personal information is being used and stored.
The current government is also expected to be more stringent in the regulation of large technology companies and the use of private data.
Overall, industry revenue is projected to decline at an annualized rate of 0.7% to $9.8 billion over the five years to 2026.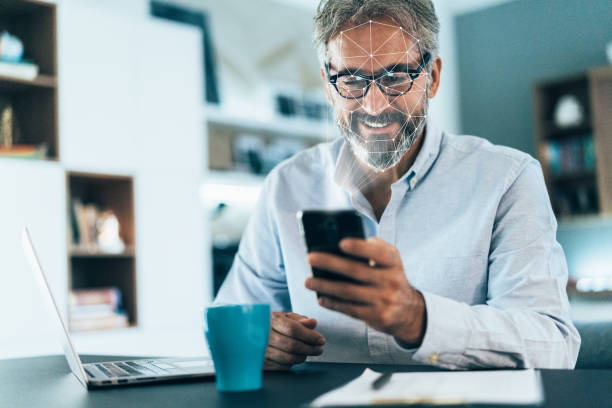 Companies in this industry develop software for biometric technologies specifically related to automated fingerprint identification systems (AFIS), non-AFIS finger scanners, hand geometry readers, iris and retinal scanners and facial recognition systems.
Corporate profit in the last five years has been growing and has boosted the need for software for biometric scanning for areas such as private prison, public health, banking and other companies which wish to follow people more and more closely.
Due to a rise in technology to enhance efficiency and current processes, private investment in computers and software has expanded at an annualized rate of 5,5 percent in five years to 2021.
Therefore, it has seen a rash of new market players, with an expected annualized growth rate of 9.6% among 1,329 companies in the five years to 2021.
The industry is expected to be a new market participant. Employment prospects have increased at the same rate with a predicted increase in the number of employees to 22,941 over the five-year period at annualized rates of 10.2 percent.
Despite robust revenue growth, however, the flood of new firms has intensified competitiveness and has caused the industry's average profit margin to shrink from 4.7 to 3.2 percent in 2016 (as measured by profit before interest and taxes).
Due to shifts in private and governmental investment, the Biometrics Scan Software market has experienced moderate revenue volatility over the last five years.
Overall, the industry has maintained growth as a result of increased public spending, which has helped to balance the dip in private investment caused by the recession.
However, because government funding for homeland security has been unpredictable, investment in new biometric technology has lagged.
The sector has recently had considerable growth and is projected to have improved stability over the next five years.
However, any retaliatory actions by the federal government, such as in response to terrorist activity, might lead to increased volatility in the following five years.